Technical Operations
We have started a progressive upgrade of our services. We are currently testing the new versions of WAX-Leap (Antelope) and Hyperion History service on testnet.
Hyperion testnet service (V3.1.4) (currently in indexing)
Installing new SHIP nodes on testnet. V3.1.2wax01 (currently in indexing)
When the indexing of the new Hyperion service is finished we will proceed to terminate our History V1 service.
We continue to offer our infrastructure on Testnet:
Block producer
Atomic API: https://testatomic.3dkrender.com
Full History: https://testnet-wax.3dkrender.com
Seed node: testnet-p2p.3dkrender.com:9876
Although we are currently in the StandBy zone of the WAX Block Producers classification, we continue to offer our usual services on the WAX main blockchain.
Rada Quest Development
Rada Quest is a strategy and collectible card game we are developing for WAX Blockchain.
Website: https://radaquest.net
Mainnet: https:// game.radaquest.net
Testnet: https://gametest.radaquest.net
We remain committed to the development of this project and continue to work towards its completion beyond the playable beta that is now deployed.
In this last period, the system of empowerment and evolution of game cards has been activated. Thanks to this system players can transform game resources into tradable tokens while controlling the stock of cards in circulation. In short, the resources obtained in the farm section are consumed to boost attributes of the NFTs which, when burned, will generate more or less tradable tokens depending on the amount of resources used in the process.
We are currently developing the PvP section, which will be ready before the end of the year.
This section consists of a card selection system to form lines of attack and defense.
We have been showing progress in our social channels, such as Discord (https://discord.com/invite/3dkrender)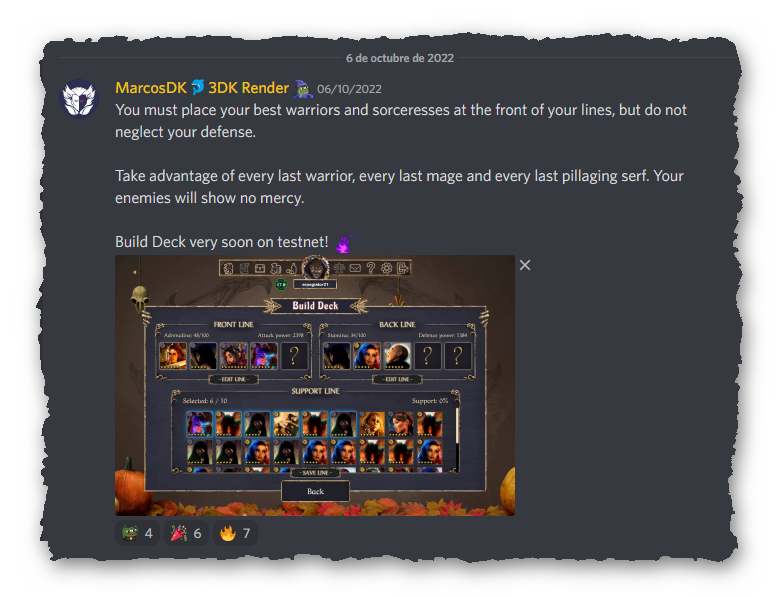 According to DappRadar's ranking, Rada Quest is among the top 40 WAX games with over 300 players on average.
Dapradar: https://dappradar.com/wax/games/rada-quest-tcg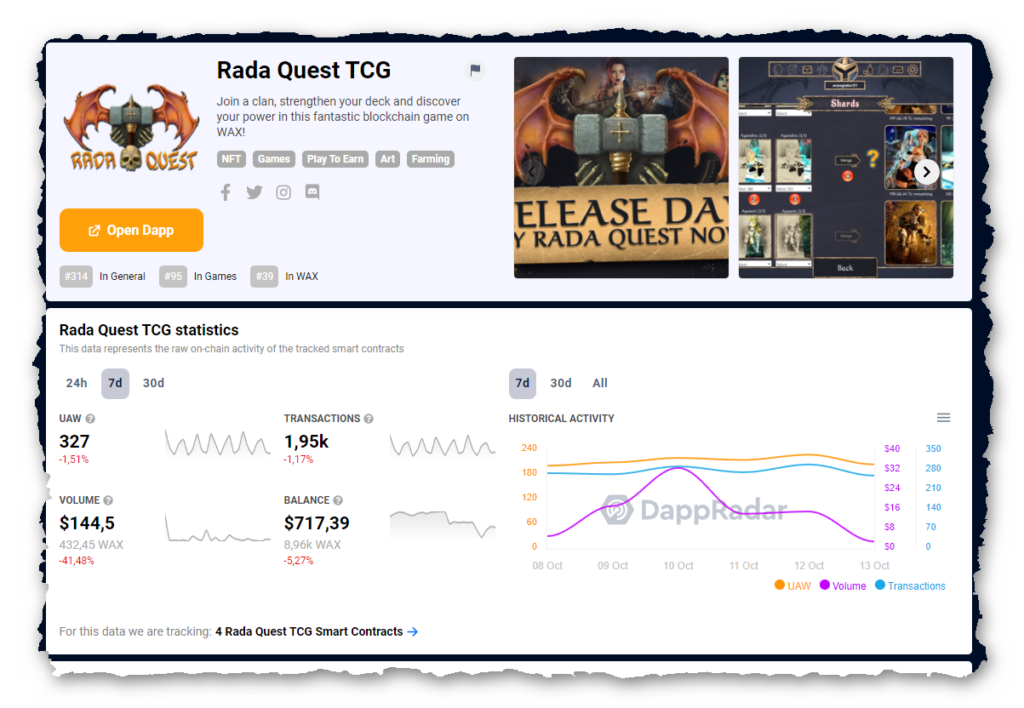 The social impact of the game has had some very good moments, as measured by GameFi, Game Verse or Beng Beng Gaming: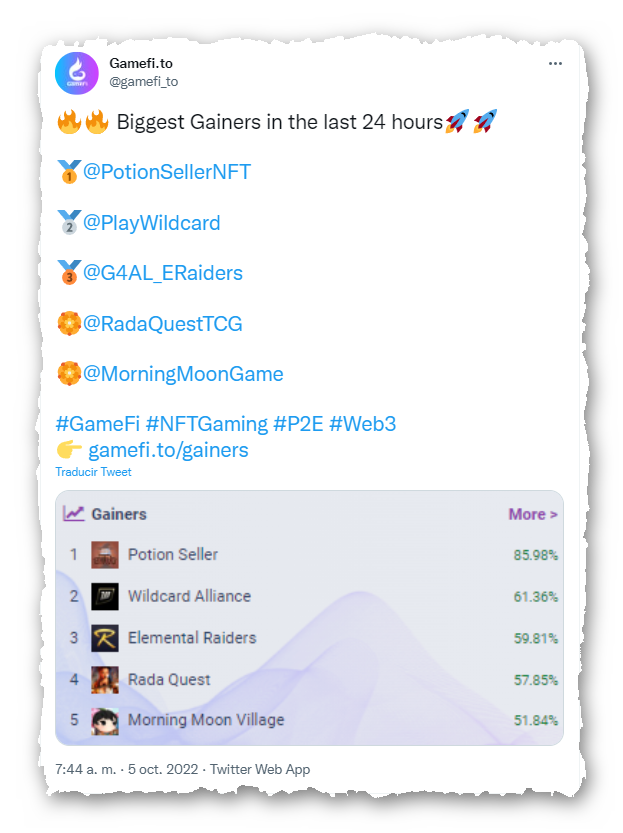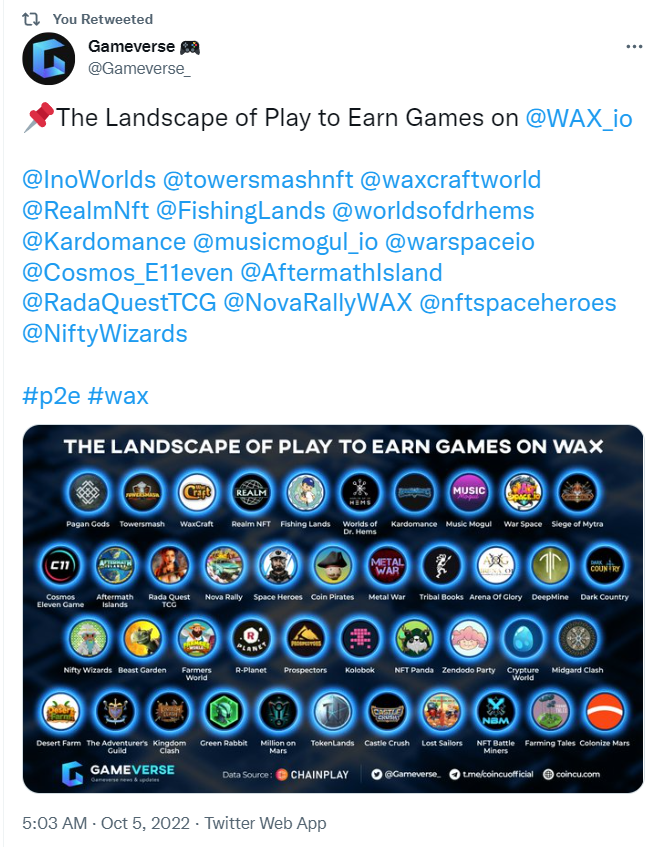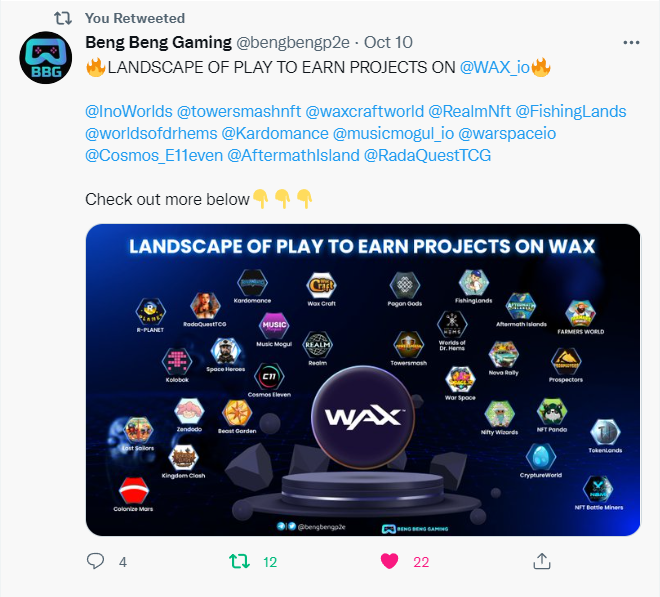 All updates in the development of the game are tested on WAX Testnet in a public way so that players can track the progress of the project and collaborate with their suggestions.
Follow our updates on twitter: https://twitter.com/RadaQuestTCG

WAX Developer portal
During this period we have only been able to make some minor corrections in the indexes of some sections, such as the management of NFTs with SimpleAssets.
We are currently working on adapting the documentation to Antelope.
Social Media
We continue working on the dissemination of WAX Blockchain community content and projects. Cristalla, our CM, has received the Gold Badge in the WAX ambassador network.

Videos
Nova Rally
Blockchain Brawlers
Rplanet Alpha
TangibleNFTs
Colonize Mars
Giveaways