The internet surprises us every day, so much so that many people still find it hard to believe that NFTs can cost a few dollars or in this case, digital currencies. This is why the evolution is very noticeable and important for us fans and collectors.
Years ago, when playing with your Pokémon friends, or maybe when you started collecting some baseball league cards you never imagined any evolution to a bright future with them or similar pieces, however today it is possible since we have the TNF or NFT.
In June 2017 Larva Labs, launches its first NFT on the Ethereum blockchain called "CryptoPunks", causing a furor, many people claimed their little CryptoPunks, however this transpired until January of this year that some of these little friends Punks were sold for more than a thousand dollars each.

The fever for NFT went viral so much, that in November 2017 comes to light publishes another project called "Cryptokitties" which its operation is based on buying and raising small kittens with the characteristics you prefer with the possibility of sale to another user using the Ethereum blockchains.
The globally known shoe company as NIKE, has a patent for its blockchain-based NFT sneakers called CryptoKicks.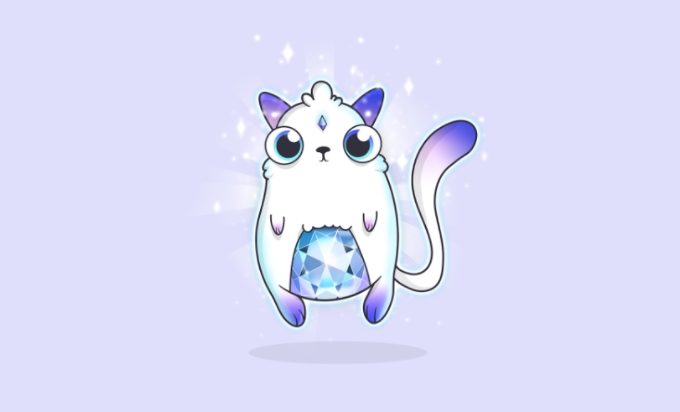 The best known exchange houses that at that time were Rarebits and Gamedex, raised a total of 6 million dollars and 800 thousand dollars respectively, after more was made known about the NFT and their markets.
Dapper Labs, in partnership with the NBA, launched in the first half of 2020 a beta version of its app based on collectible and negotiable NFT, which they had been working on since 2018. It sells tories in batches that they say contain multimedia and player data. On October 1, 2020 it was announced that they had exited the beta and it was opened to all fans. As of February 28, 2021, Dapper Labs reported more than $230 million in sales.
In June 2020, after half a year of work and preparations, AtomicAssets appears in our lives, becoming a new buying and selling opportunity for NFT lovers in Eosio's blockchain technology. Most of the features of AtomicAssets translate directly into a better experience for users, even if they might not even realize it.
AtomicHub, which was partially funded by WAX Labs, would act as a gateway for users to the AtomicAssets ecosystem. Their first release was the "Garbage Pail Kids" collection, being a total success on the platform.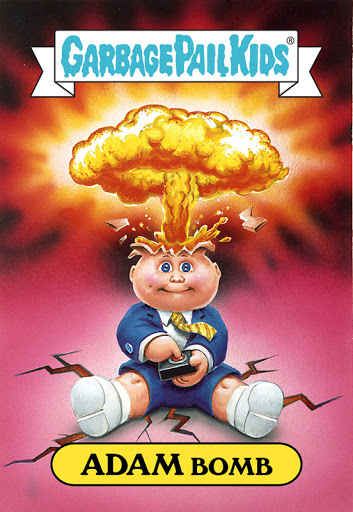 In just 3 months AtomicHub became the largest eosium NFT market, with over 600,000 NFT and with a secondary market volume of over $650,000.
Purchase and Sale at Profit.
Speaking beyond the evolution of NFTs, and their markets until recently, only on AtomicHub do we have these numbers:
being clear that there is no doubt about the capacity and variety that we just now have to reach or obtain NFT in this market.
On the Explorer page, you can view all the information that exists about the assets and their collections. You can see things like the attributes of an NFT and its transfer history, and you can even see the details of its technical backbone.
To talk about the utilities of the NFT, we can take as an example, the games Alienworlds and R-Planet, since in these games they are not only art, but they are usable to mine or stake coins or in the case of R-planet some other NFT that are not from your own company, since we have several options when choosing which of the different collections mentioned there you want to start playing.
In the case of Alienworlds, these are used to remove some tokens from a piece of "land", or in some other case NFT. Depending on the areas where you start mining, you could get NFT not only from Alienworld but also from other collections.
Finally, the NFT will never cease to amaze us, neither their art, nor the concept they carry, they are all visually attractive, many collectors get all kinds just to admire and perhaps later sell, in my experience very few know how to stay alone with an NFT, or a specific collection, and more when there are so many to choose from.
And you? How many do you have?


What is 3DK Render?


3DK Render is a team of block producers for WAX Blockchain, involved in various projects such as Rada Quest TCG, WAX Arena and Blenderizer.
Join our community on Discord
Telegram | Telegram | Instagram | Instagram

Meet our creations:
⭐ WAXARENA⭐ Gamified sands on WAX Blockchain, created by 3DK Render. Earn NFTs with the highest bids or earn oversupply commissions. |
Website Twitter | Smart Contract | Testnet