Hello travelers!!, we are happy to share with you happy news 🙂, we have a drop scheduled for November 12th at 19:00 UTC, this drop will be the beginning of our pack sale and beta release, as we mention in a previous article «A bit of a view to the Rada Quest interface» game is ready to get new players and you will be able to open our packs inside of the game interface, thanks to our own MarcosDK we have infinite possibilities to interact with wax contracts, which makes our interface of the game can give a complete experience to the player, without having to execute actions in other portals that you know can become a bit redundant confusing, our interface allows that everything can be done within herself.

THE DROP
The pack drop is set up for November 12th at 19:00 UTC you can already check the link HERE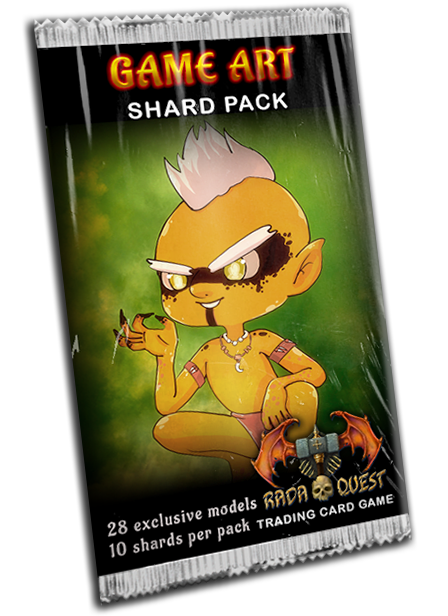 This pack contains 10 shards all preminted (don't worry about being the first to open packs) everyone has an equal chance of getting low mint NFTs and also there is a chance to get hidden NFTs as a surprise.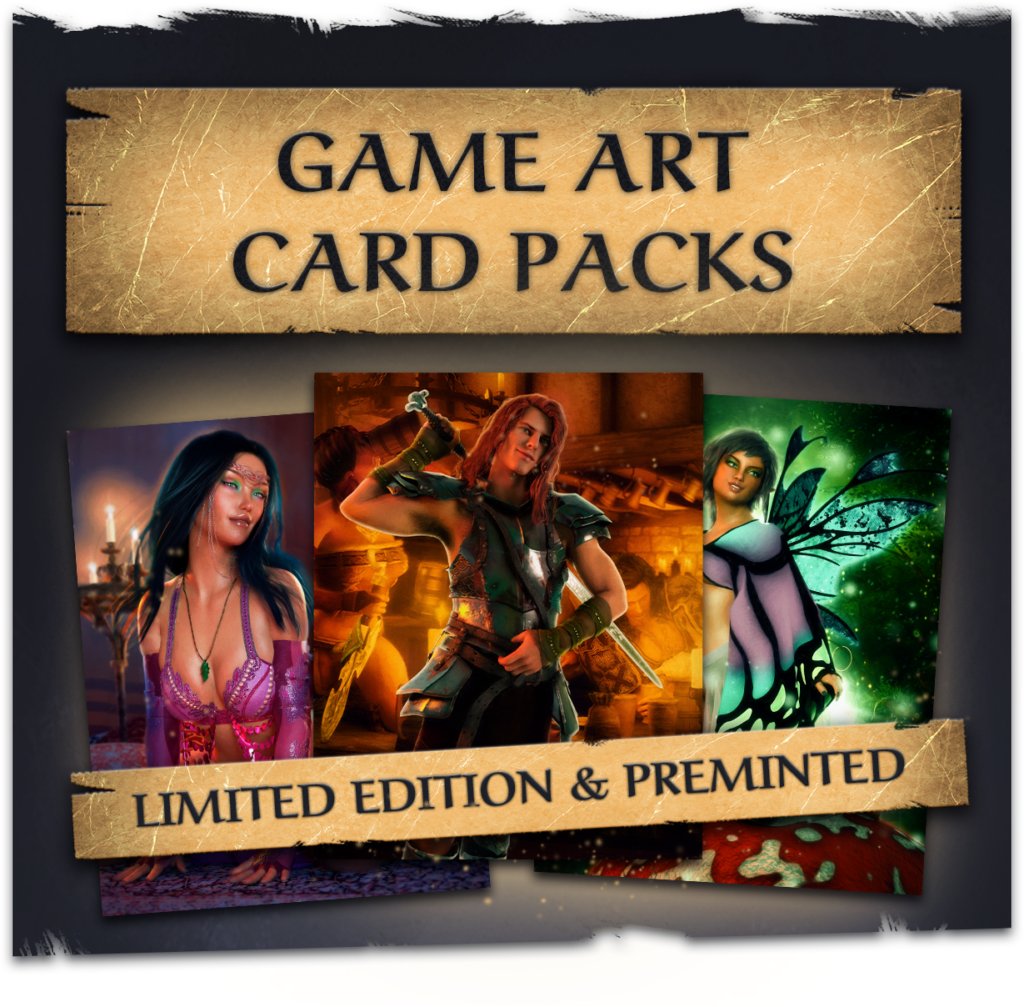 You can buy how many as you want, and the cost for each pack is $20 at the current exchange rate in WAX.
DAILY REWARDS AND BETA
After buying your packs you can open them within the game interface, which will give you access as a new Rada Quest player, you can explore the interface and merge your shards, which will allow you to create official versions of game art or versions «cute» of the game characters, be careful because it gets good.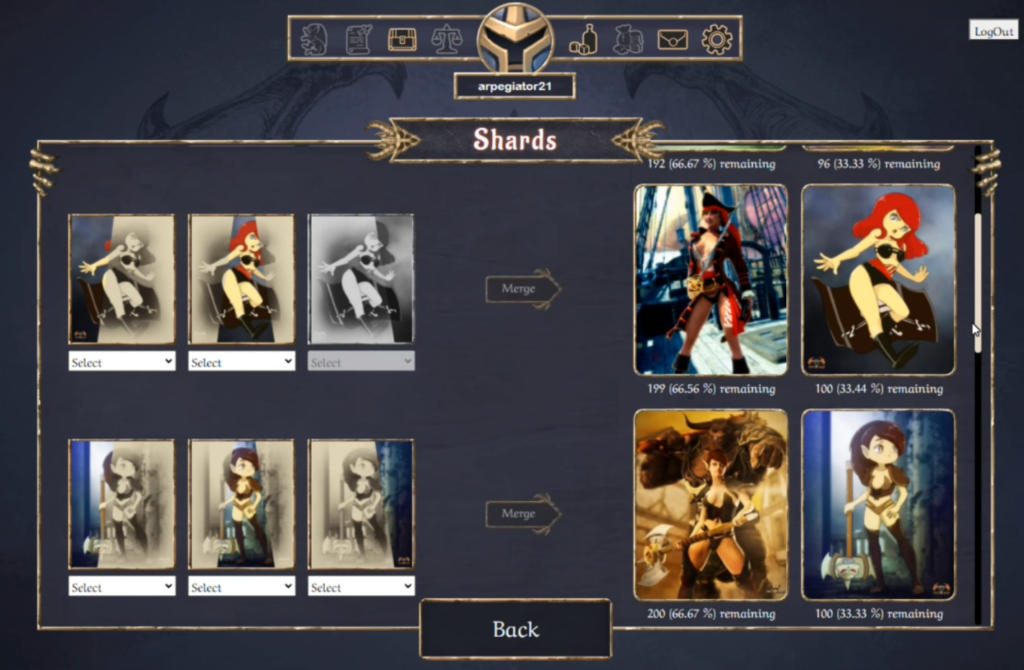 The game art versions will give you the luck attribute for your activities within the world of Rada Quest and for their part, the cute versions give you special daily rewards just for owning them, which includes potions, materials, and our in-game currency the «SOUL CRYSTAL» (more information about this will be revealed in more articles).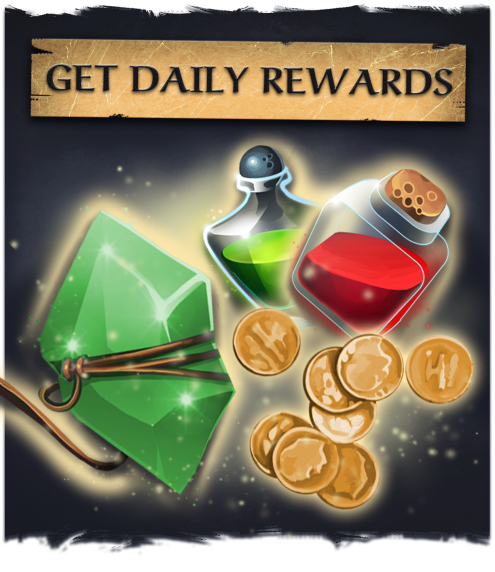 So the date is set November 12th at 19:00 UTC don't be late and join us at the drop and beta release 😀.
What is Rada Quest?
Rada Quest TCG is a game that combines the strategy of a system of construction and generation of resources, with collectible card games. The game is set in the «Sword and Sorcery» genre and has a player-vs-machine system and a player-vs-player system.
Each player owns their own deck that must be enabled to win battles against other players or to win in in-game events. The generation of resources and the acquisition of knowledge through research will be very important to enhance the cards in the most effective and fast way possible.
The game will be in constant development. New events will open periodically and new cards with new properties will appear. Seniority will not be a conclusive factor for rankings. Any player will be able to reach the top of the rankings regardless of how long they have been playing.
What is 3DK Render?


3DK Render is a team of block producers for WAX Blockchain, involved in various projects such as Rada Quest TCG, WAX Arena and Blenderizer.
Join our community on Discord
Telegram | Telegram (English) | Instagram | Instagram (English)

Meet our creations:
⭐ WAXARENA⭐ Gamified sands on WAX Blockchain, created by 3DK Render. Earn NFTs with the highest bids or earn oversupply commissions. |
Website Twitter | Smart Contract | Testnet
🔥BLENDERIZER🔥
Configure the creation of an NFT from other NFTs.
Website | Twitter | Smart Contract | Testnet
🔮RADA QUEST🔮
Rada Quest is a fantasy trading card game over WAX Blockchain.
Website | Twitter | Instagram | Telegram | Steemit | Publish0x
Collection stats AtomicHub