Welcome traveler! as you know 3DK Render is home to Rada Quest, our NFT game about the WAX blockchain. We've been working hard to get the game released… with all the speed that the blockchain gaming market moves every day new games come out and we can't wait to show everything new.
We have been doing tests, publication schedules among other things. We have decided to start first with the launch of the game interface and sale of the first packages that have a special function throughout the ecosystem.
Today we will be sharing all this so do not miss it.
Game Interface
The first thing you can do is log in with your WAX wallet.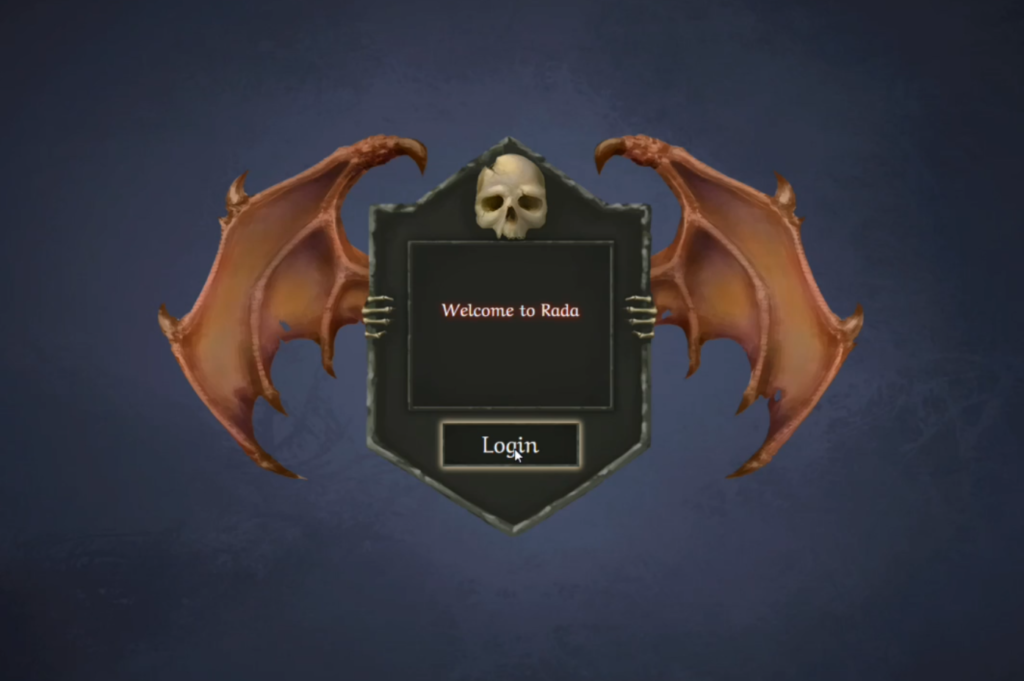 You will find the message table, which works as a board where the news of the versions will be posted, as well as the events and others.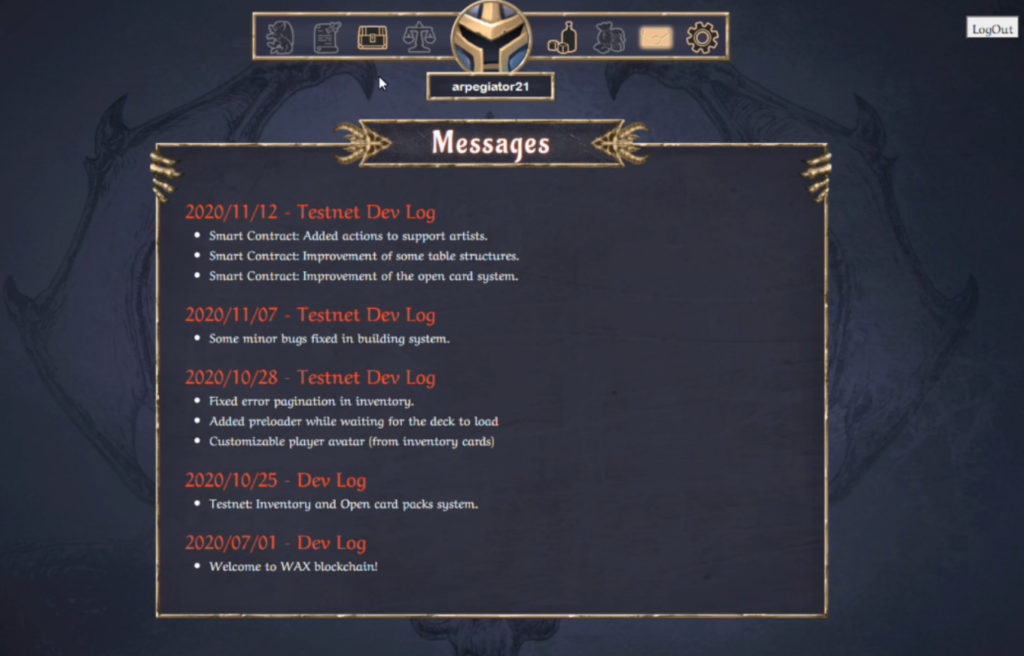 The top bar will be the next step for you to continue your adventure.



In your inventory you will find a variety of objects and things you can do (game consumables and more cards), we have decided to have all the pack actions, a-pack, blends, and others all within the game, so you can do everything from the comfort of your account, no third-party applications or infinite steps to perform to get your nfts and consumables.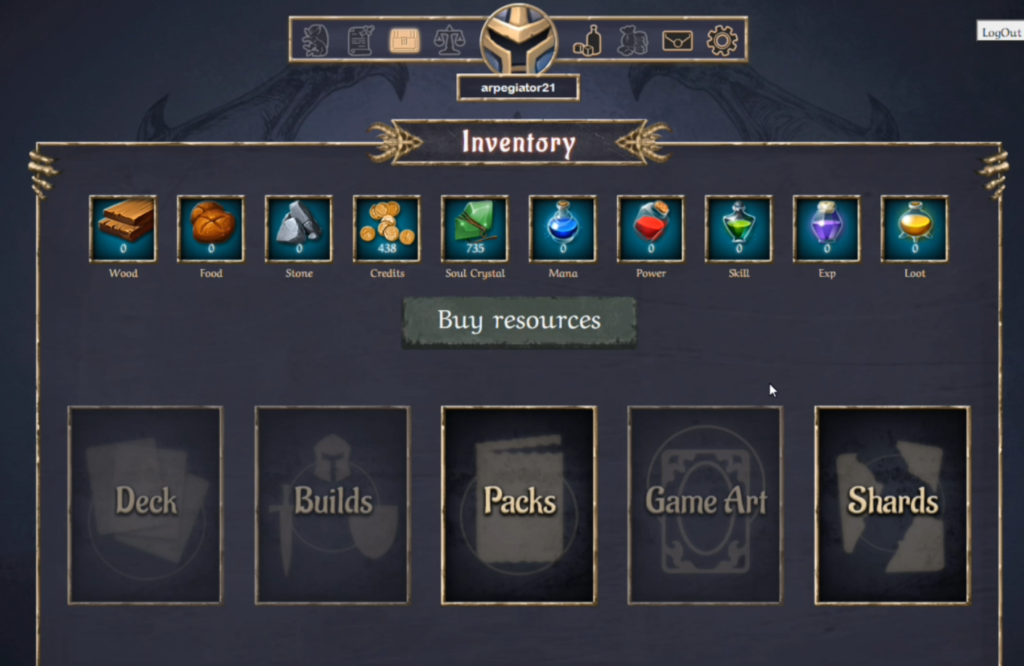 Opening the packs within our interface will be a pleasant and fluid experience for the players and fast.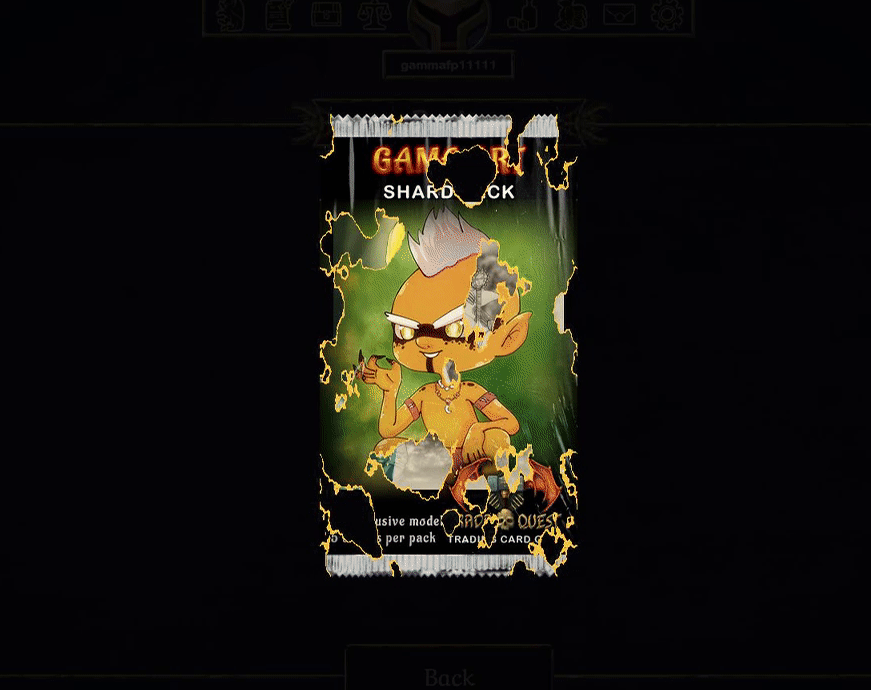 Shards and Merge System
In a few weeks (or less) we will have our first sale of packs for Rada Quest, they are the so-called "Shards", a dynamic way to generate the NFTs of the game art.

What will these packs contain?
Each pack contains 10 NFTs that can be shards or if you are one of those with a lot of luck, a complete game art nft.

What can I do with my shards?
These shards can be mixed within the game interface to generate a new complete NFT, which according to the percentage can be a "cute" version of the mixed character or can be (at best) an NFT of the game art, both grant "luck" within the game.
What does in-game luck mean?
Each card of the game art whether game art or cute contains in its immutable attributes something called "lucky" that corresponds to the % of luck that gives you within the game, this luck gives you a small advantage for different tasks and missions in the world of Rada Quest.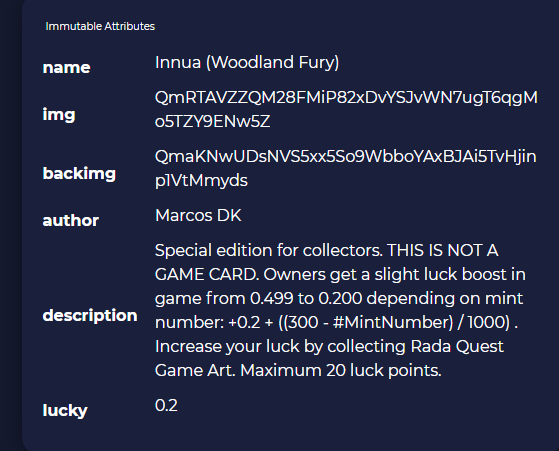 How does the merge system work?
Gather the corresponding shards for the character you want to complete and within the game interface you can select the mints and then press merge: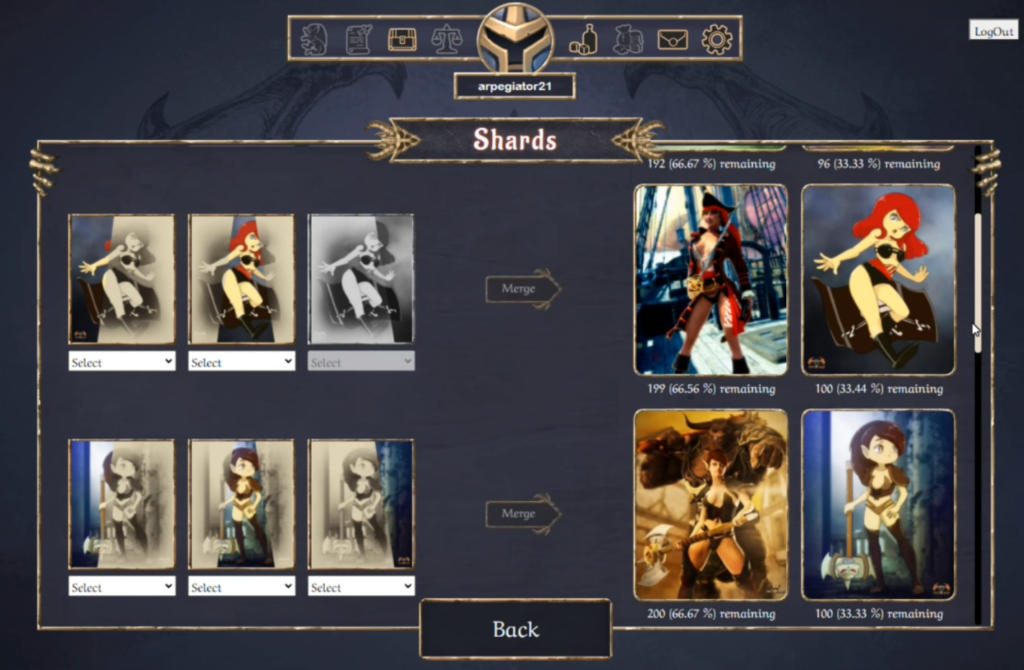 On the right side, you can see how many cards remain to be created both from the corresponding game art and the cute version, this will give you a vision of the number of cards that can exist of a character, but for better understanding, here is a more complete version of the distribution:

The amounts of cards will be distributed as follows:

– 28 "cute" models mixing shards with a maximum supply of 500 units each.
– 38 "original" models with a maximum supply of 300 units each (28 models will be achieved through a mixture of shards and 10 models distributed in the packs as a surprise card).
What is Rada Quest?
Rada Quest TCG is a game that combines the strategy of a system of construction and generation of resources, with collectible card games. The game is set in the "Sword and Sorcery" genre and has a player-vs-machine system and a player-vs-player system.
Each player owns their own deck that must be enabled to win battles against other players or to win in in-game events. The generation of resources and the acquisition of knowledge through research will be very important to enhance the cards in the most effective and fast way possible.
The game will be in constant development. New events will open periodically and new cards with new properties will appear. Seniority will not be a conclusive factor for rankings. Any player will be able to reach the top of the rankings regardless of how long they have been playing.
What is 3DK Render?


3DK Render is a team of block producers for WAX Blockchain, involved in various projects such as Rada Quest TCG, WAX Arena and Blenderizer.
Join our community on Discord
Telegram | Telegram (English) | Instagram | Instagram (English)

Meet our creations:
⭐ WAXARENA⭐ Gamified sands on WAX Blockchain, created by 3DK Render. Earn NFTs with the highest bids or earn oversupply commissions. |
Website Twitter | Smart Contract | Testnet
🔥BLENDERIZER🔥
Configure the creation of an NFT from other NFTs.
Website | Twitter | Smart Contract | Testnet
🔮RADA QUEST🔮
Rada Quest is a fantasy trading card game over WAX Blockchain.
Website | Twitter | Instagram | Telegram | Steemit | Publish0x
Collection stats AtomicHub