3DK Render is a Spanish block producer candidate team for WAX Blockchain.
3DK Render is involved in several projects on WAX Blockchain:
Rada Quest TCG: A RPG fantasy style video game focused on trading cards and farming resources with battles and quest for players (still under development).
WAX Arena: Gamified auction dApp over WAX Blockchain for trade NFTs.
Blenderizer: dApp over WAX Blockchain designed to configure blends of several NFTs to adquire a new NFT minted through the burn process of base assets.
Marcos DK periodically publishes articles in Spanish about WAX technology to make this powerful ecosystem known to the Hispanic community.
Technical infrastructure
3DK Render relies on the professionalism of communications infrastructure providers such as Hetzner's data processing centres. Currently the infrastructure of our Guild is:
Mainet Block producer server (x2)

Intel® Xeon® E-2176G Hexa-Core
64 GB RAM
1TB NVMe SSD
Mainet 1 – Hetzner CPD (Germany)
Mainet 2 – Hetzner CPD (Finland)
Failover system (Spain)
Testnet Block producer server

Intel® Xeon® E-2176G Hexa-Core

64 GB RAM
1TB NVMe SSD
Hetzner CPD (Finland)
Mainnet Full API endpoint (dedicated server)

Intel® Core™ i7-8700 Hexa-Core
128 GB RAM
1Tb NVMe SSD
History V1
Hetzner CPD (Finland)
WAX Testnet Full API endpoint (dedicated server)

Intel® Core™ i7-8700 Hexa-Core
128 GB RAM
1TB NVMe SSD
History V1
We expect to expand the infrastructure with duplicate servers for APIs (with load balancing) and for block production.
Our Mission
3DK Render's main focus is on video game development and user training for the development of dApps on WAX Blockchain. The main language is Spanish but we will try whenever possible to translate the tutorials and other documents to English.
We appreciate your vote for 3dkrenderwax
Led by Marcos (DK) Prieto. Software Development HNC (1994), computer specialist with more than 25 years of experience as a maintenance technician, developer and information technology (IT) teacher. Fantasy story writer, 3D artist, and game developer.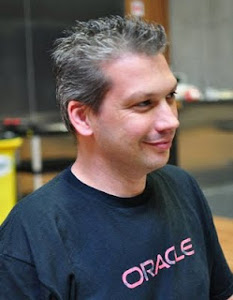 Jacqueline (Cristalla). Informatics Engineer, Programmer and IT Project Leader finding her passion in cryptocurrency as a Community Manager for several projects, she loves to help new people get into cryptocurrencies with educational content in blogs and currently in her youtube channel. As a gamer, finding WAX Blockchain ecosystem «A place where crypto can meet creative work and games» makes a perfect match. She loves to make cosplays about her favorite game characters.